Ribes final conference - fish passage and conservation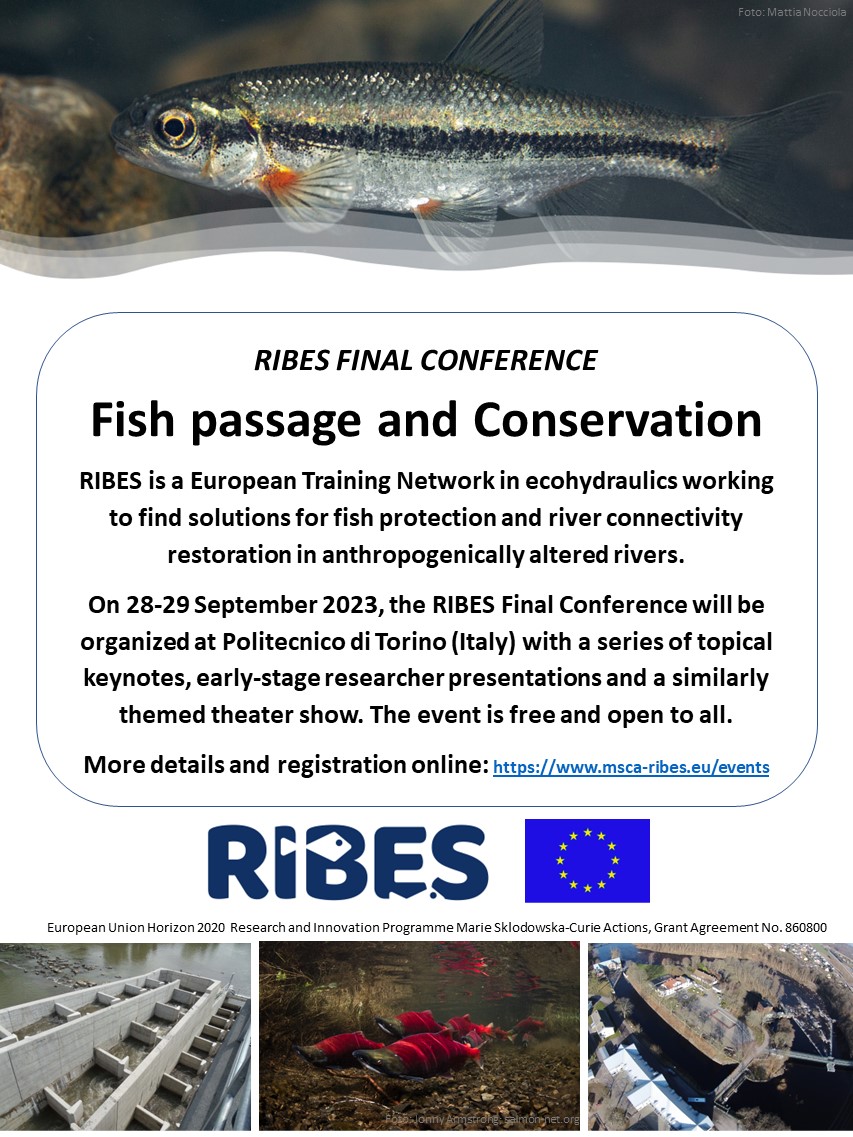 28-29 Settembre 2023.
RIBES is a European Training Network in ecohydraulics working to find solutions for fish protection and river connectivity restoration in anthropogenically altered rivers.
On 28-29 September 2023, the networks final conference will be organized at Politecnico di Torino (Italy) with a series of topical keynotes, early-stage researcher presentations and a similarly themed theater show. The event is free and open to all.
Register your attendance by sending an email to: Questo indirizzo email è protetto dagli spambots. È necessario abilitare JavaScript per vederlo.