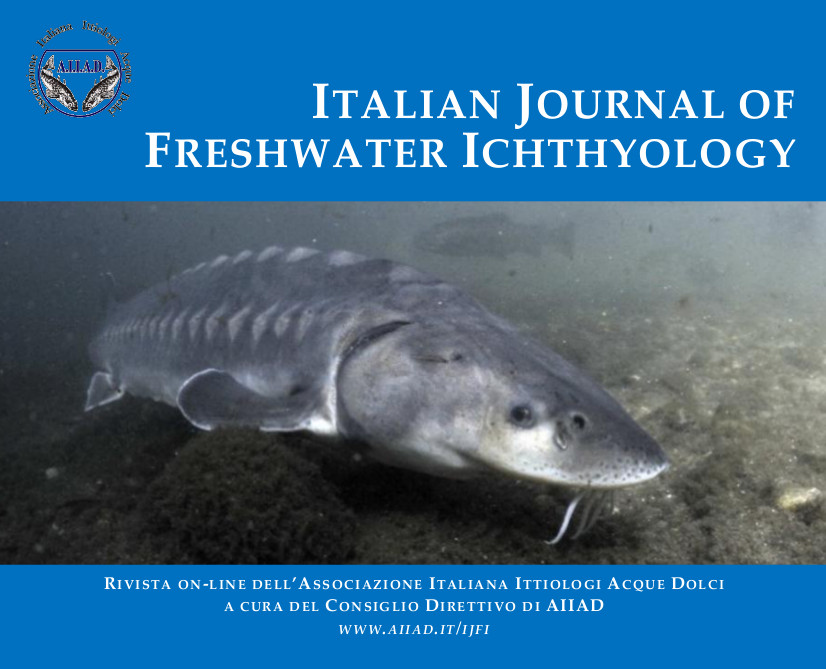 Rivista dell'Associazione Italiana Ittiologi Acque Dolci - AIIAD
Aims and Scope
The Italian Journal of Freshwater Ichthyology publishes without fee charge at least two issues per year covering a broad range of topics concerning biology, ecology, management and conservation of decapods and fish populations. In particular, the journal publishes articles of international value on basic and applied ecology, freshwater and estuarine aquaculture, pathology, environmental management of rivers, lakes and brackish waters, fishery management, fish and macrofauna conservation. Emphasis is placed on species of Mediterranean origin and their related aquatic environments but foreign studies are also welcome.
Fields of interest
Different aspects of basic and applied biology on fish and decapod, applied fishery research and aquaculture, development and management of resources, ecotoxicology, ecology, health and pathology, genetics, river and estuarine zone interactions with fisheries, river restoration. The field of interest includes basic science aspects in coastal and freshwaters resource research, and ecological and economic scenarios that influence the conservation and management of populations of fish and macrofauna.
V. 7 N. 1 (2021): ITALIAN JOURNAL OF FRESHWATER ICHTHYOLOGY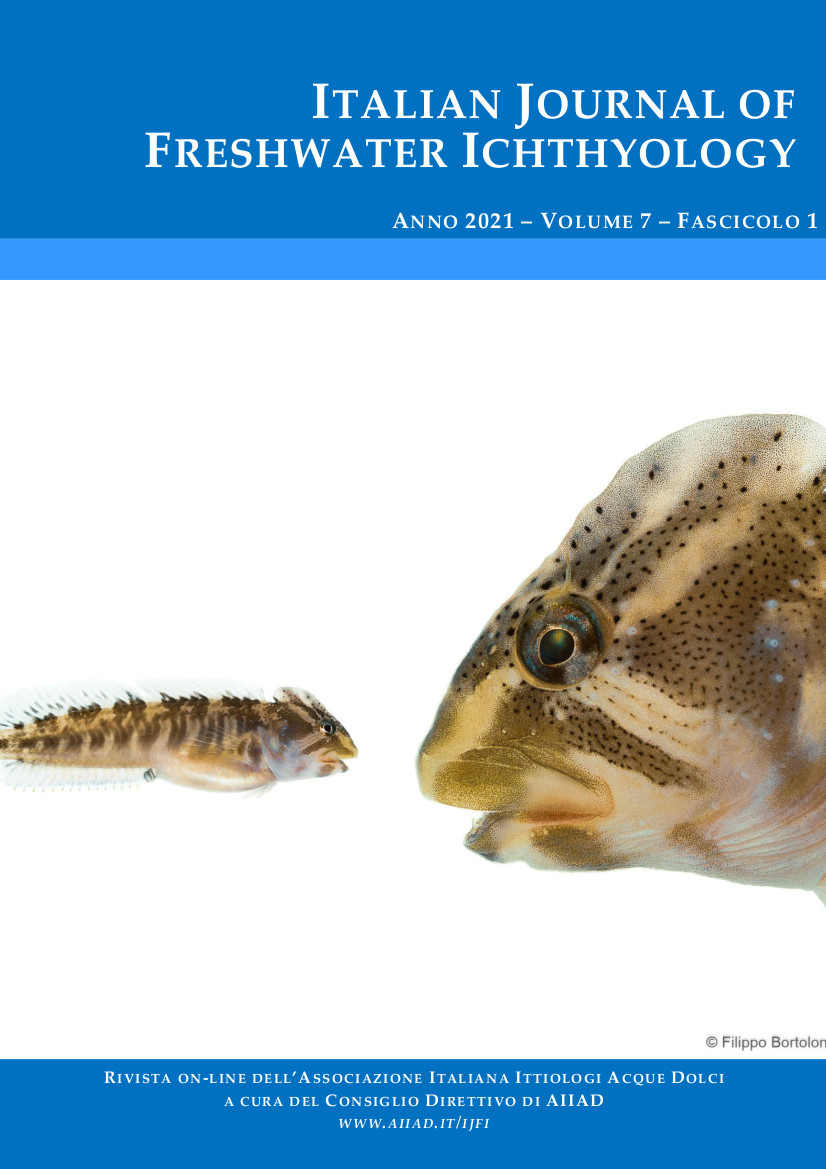 ITALIAN JOURNAL OF FRESHWATER ICHTHYOLOGY
Comitato Editoriale
(coordinatore Massimiliano Scalici)
Massimiliano Scalici
Antonella Carosi
Luciano Di Tizio
Giuseppe Maio
Paolo Pastorino
Foto di copertina: Cagnetta (Salaria fluviatilis) @Filippo Bortolon
© AIIAD   www.aiiad.it/ijif

Pubblicato: 2021-08-02
Vedi tutti i Numeri